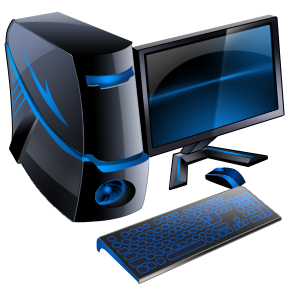 Whether you've got a virus, need more memory or can't boot up, Dezine-Host offers a no fix, no fee repairs service and a free, no obligation upgrade quotation service.
Dezine-Host believes that you shouldn't be charged for someone to 'have a look' only to find that there's nothing that can be done. After all, you'd feel cheated if you were charged a fee simply for being told that increasing the memory in your PC simply wasn't possible, wouldn't you?
Dezine-Host also understands how personal your computer and it's data is which is why Dezine-Host promises to keep his nose out of your files! It's just not necessary to pry about in the personal files to fix a computer, all the problems will be with boring run of the mill core files, common to all computers. Discrection is offered to everyone, you data is personal to you and private, and that's the way it will remain.
Similarly for those who use their PC for their work (e.g. self-employed) or for clubs/organisations, there is a significant value in the data you have stored on your PC. That's why, before any major work is undertaken, Dezine-Host will backup all your data to ensure that should something go wrong your data can be safely restored. This data will be retained for a short period after the repair is complete to give you time to confirm that you can access all your data, after this, it will be destroyed.
If you want an upgrade, or simply want to find out what's possible, then Dezine-Host can explore the possibilities, costs and present you with those costed options as a free, no-obligation quotation. Whether you want more memory, a larger hard drive or a better graphics card, this is the service for you. Take the guess work out of upgrades, make sure your upgrade will fit and work correctly first time!
If your PC is infected by a virus or simply won't start, Dezine-Host will only charge if it is fixed. You'll also find that Dezine-Host goes the extra mile in ensuring that your PC is equiped with the required protection to prevent reoccurance of virus or spyware infections. Extensive scans are performed to ensure that the virus you had, and any others are completely gone and a mini tune up is also included.
Drop Dezine-Host a line to discuss your requirements.